UNICEF Regional Director for Europe and Central Asia and Special Coordinator for the Refuge and Migrant Response in Europe Afshan Khan had talks today in separate meetings with President of the Republic of Serbia Aleksandar Vucic, Prime Minister Ana Brnabic and Minister of Foreign Affairs Nikola Selakovic.
In a meeting with the UNICEF Director, Serbian President Vucic underlined that our country remained committed to cooperation with this UN fund for helping children, while stressing that UNICEF could expect that Serbia would work on achieving the agreed common goals and specific projects.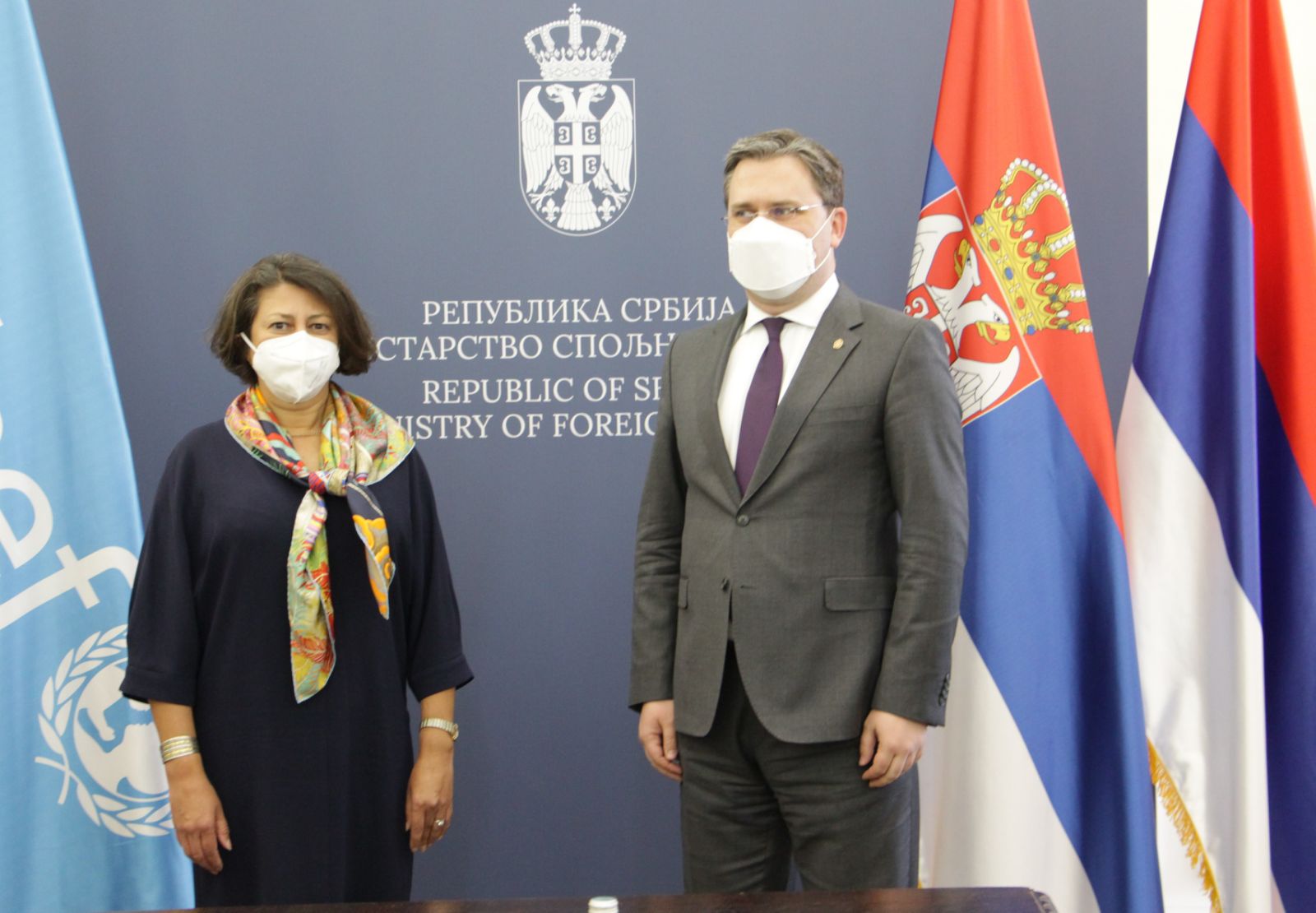 President Vucic thanked for the engagement of UNICEF within the COVAX mechanism, and to the representative office of that UN fund in Serbia for help and support in the fight against the pandemic.
President Vucic and Director Khan agreed to exchange experiences in different areas, especially in various forms of assistance for the most vulnerable social groups.
In a meeting with Director Khan, Prime Minister Ana Brnabic said that the care for mental health of the youth was a priority, and that when it comes to their education, all efforts were made to ensure continuous holding of online classes during the epidemic.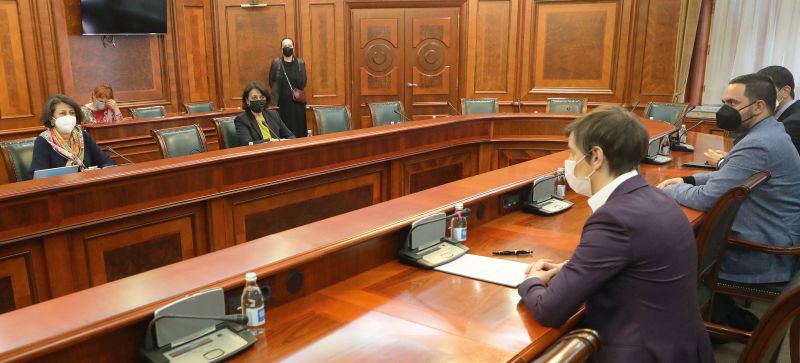 Brnabic concluded that Serbia was committed to cooperation with UNICEF and that her support and that of her team stood at UNICEF's disposal.