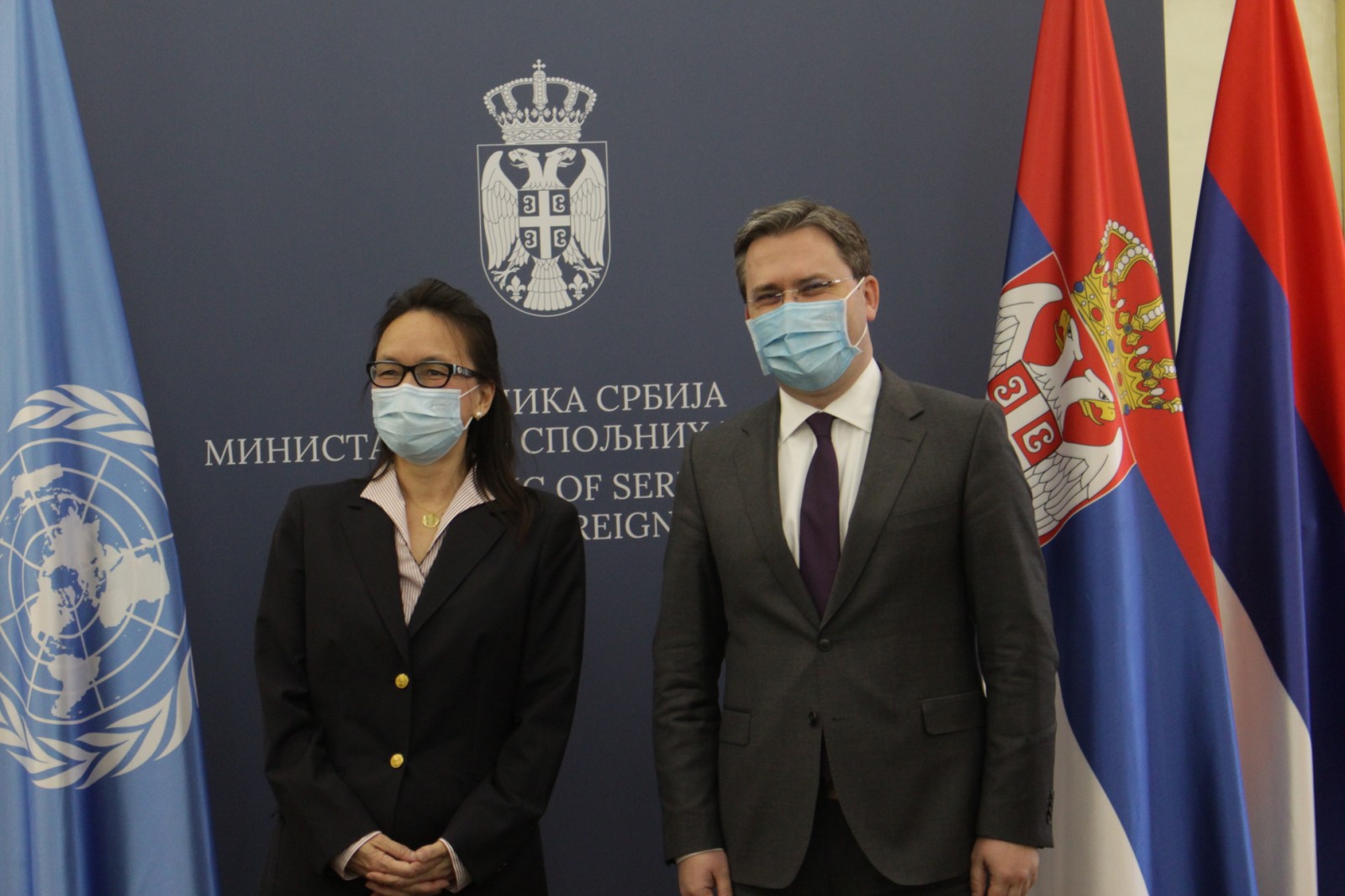 Minister of Foreign Affairs of Serbia Nikola Selakovic had talks today with Representative of the Secretary-General of the United Nations and Head of the UN Office in Belgrade Mari Yamashita.
Minister Selakovic emphasized that the United Nations was the most important international organization for Serbia and added that our country was committed to the priority areas of UN activity and to the continuation of excellent cooperation.
Furthermore, the Minister pointed out that the work of the UN Office in Belgrade was of major importance for Serbia, since it was the main channel of communication with the UN Mission in Kosovo and Metohija (UNMIK), whose presence and activity were of key importance for our country.
He underlined that Serbia attached great importance to the activity of UNMIK and emphasized that the mission needed to remain engaged on all issues of importance for the consistent implementation of UN Security Council Resolution 1244, in an undiminished scope and with an unchanged mandate.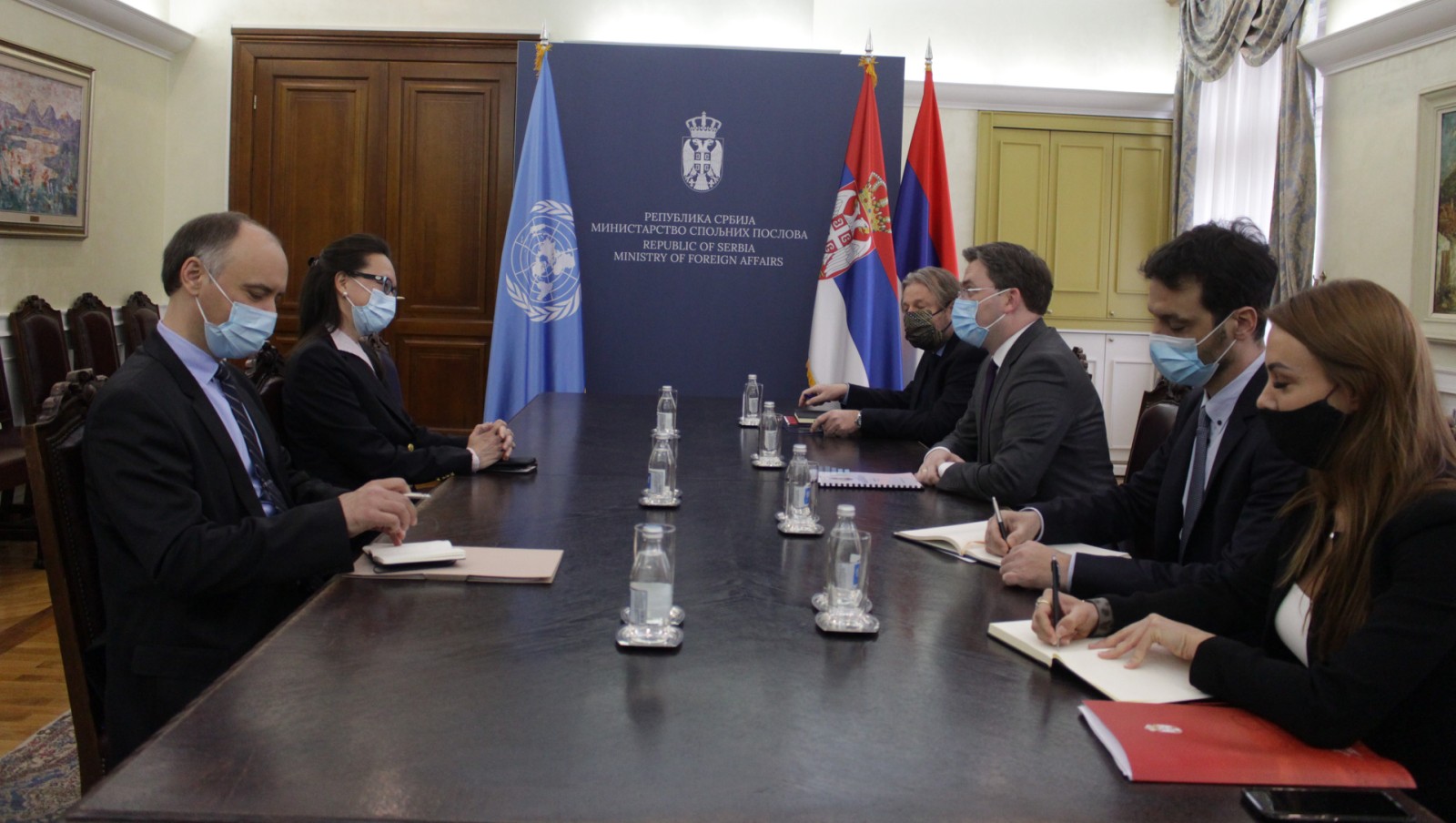 Selakovic underscored in particular that the continuous consideration of the issue of Kosovo and Metohija in the Security Council was of essential importance for Serbia, given that the situation on the ground was still unstable and sensitive, with numerous incidents, of which UNMIK itself was a direct witness.
The Serbian Foreign Minister also said that the upcoming session of the UN Security Council on the work of UNMIK, to be held on 13 April via video-conference, would be an excellent opportunity to discuss the current situation in the Province, the activities of the UN, UNMIK and of other international representatives in Kosovo and Metohija.