UNICEF Regional Director for Europe and Central Asia and Special Coordinator for the Refuge and Migrant Response in Europe Afshan Khan had talks today in separate meetings with President of the Republic of Serbia Aleksandar Vucic, Prime Minister Ana Brnabic and Minister of Foreign Affairs Nikola Selakovic.
In a meeting with the UNICEF Director, Serbian President Vucic underlined that our country remained committed to cooperation with this UN fund for helping children, while stressing that UNICEF could expect that Serbia would work on achieving the agreed common goals and specific projects.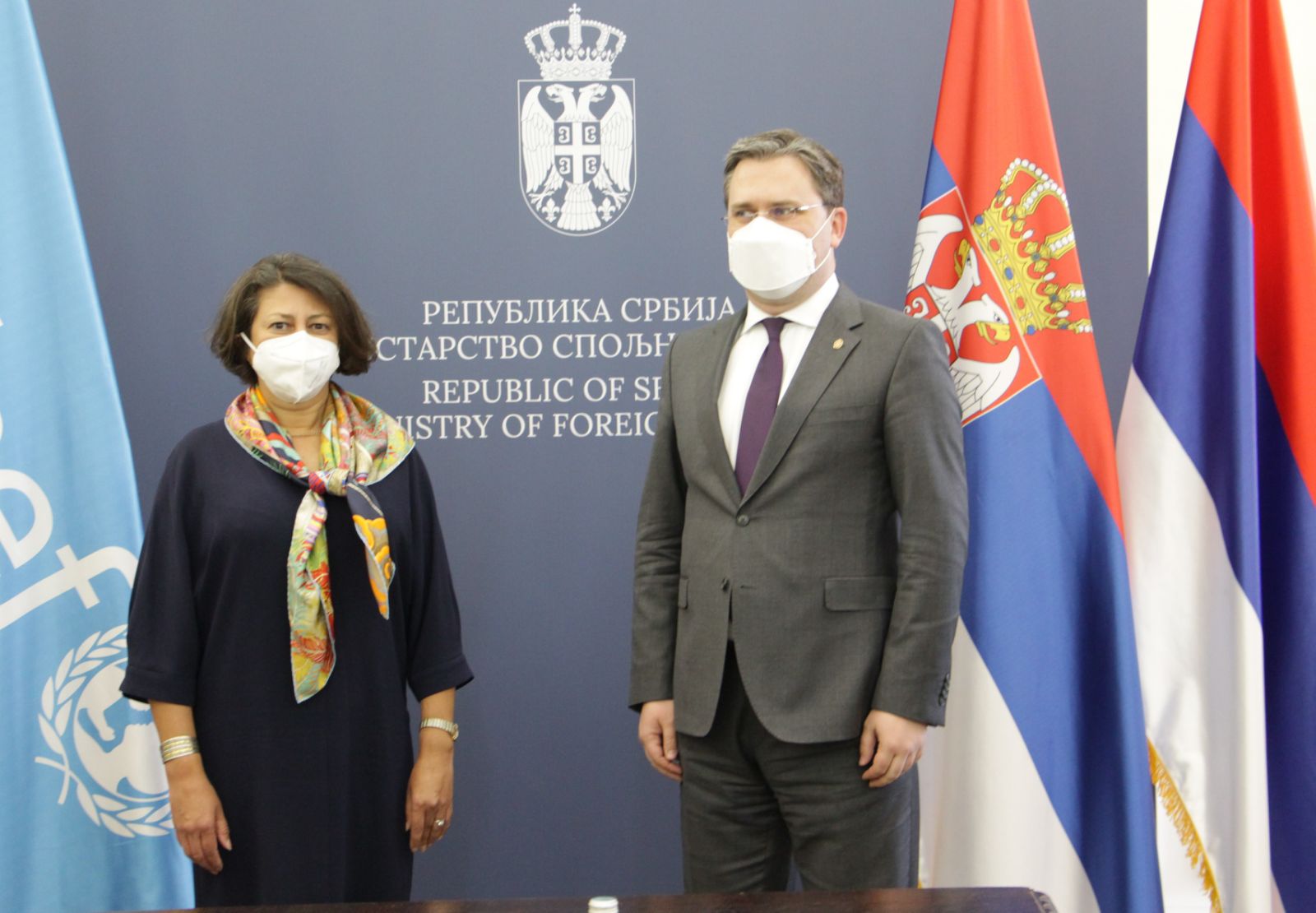 President Vucic thanked for the engagement of UNICEF within the COVAX mechanism, and to the representative office of that UN fund in Serbia for help and support in the fight against the pandemic.
President Vucic and Director Khan agreed to exchange experiences in different areas, especially in various forms of assistance for the most vulnerable social groups.
In a meeting with Director Khan, Prime Minister Ana Brnabic said that the care for mental health of the youth was a priority, and that when it comes to their education, all efforts were made to ensure continuous holding of online classes during the epidemic.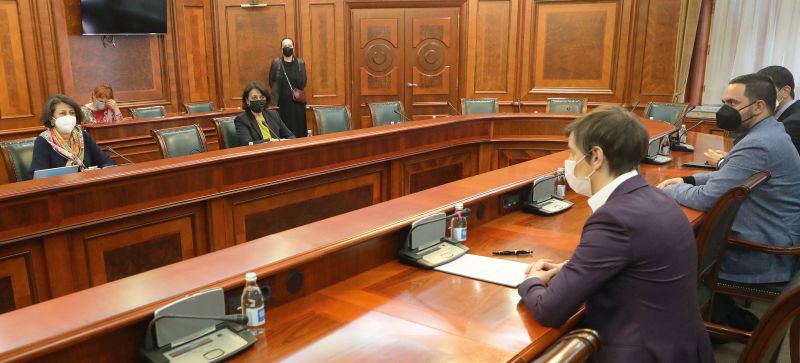 Brnabic concluded that Serbia was committed to cooperation with UNICEF and that her support and that of her team stood at UNICEF's disposal.
Minister of Foreign Affairs of Serbia Nikola Selakovic, in a meeting with UNICEF Regional Director for Europe and Central Asia Afshan Khan, positively assessed the UNICEF Country Programme for the Republic of Serbia for the period 2021-2025, adding that he expected UNICEF to continue to be careful when planning and implementing its activities in Kosovo and Metohija.
According to the Minister, status-neutral positioning of the UN system organizations, UNICEF included, was a highly sensitive and important issue for Serbia when it comes to the representation of Kosovo and Metohija in documents, as was the preservation of the principle of status neutrality in case of potential participation of the provisional institutions of self-government in Pristina at meetings organized or co-organized by the UN.
Director Khan thanked President Vucic for the excellent cooperation between Serbia and UNICEF so far, stressing that during the previous Cooperation Programme, from 2016 to 2020, Serbia achieved significant results in exercising the rights of children and youth in certain areas and became an example of good practice throughout the region, while some programs developed in our country are now used in other countries as well.
Director Khan said that the response model to the pandemic in Serbia was a role model for the whole world, expressing interest for Serbia to help with its experience when the vaccination of children begins.