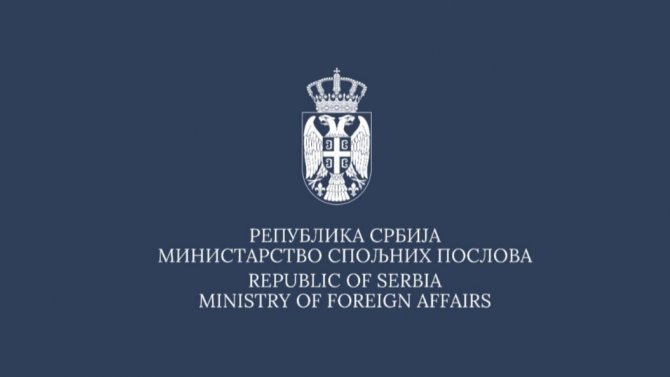 The Visoki Decani Monastery is one of the greatest Serbian holy sites and, sadly, one of the most endangered monuments of world culture in Europe and in the world, and the fact that the provisional institutions in Pristina request from the "Europa Nostra" organization to remove it from the UNESCO list of seven most endangered cultural heritage sites in Europe, speaks volumes about their intentions.
That something is not in danger is proven by actions and not by calls on Twitter or political pressures. This is especially not proven by confiscating 24 hectares of monastery property, building a highway next to the monastery despite a court decision, armed attacks, terrorist graffiti on the monastery walls or verbal threats to the brotherhood.
The Visoki Decani Monastery and the brotherhood of Abbot Sava Janjic are constantly receiving threats, and this is the most frequently attacked site of the Serbian Orthodox Church in Kosovo and Metohija despite being under constant protection of KFOR forces. The very fact that the monastery is constantly guarded by KFOR personnel speaks volumes about the assessment of the United Nations and their military mission in Kosovo and Metohija about the level of threat to the monastery itself. After all, the reports of UNESCO, the State Department and other institutions and organizations testify to that.
The state of Serbia will continue to help the Visoki Decani Monastery, and all other churches and monasteries in the Diocese of Raska and Prizren in Kosovo and Metohija, but also to point out to the world, in UNESCO and at every opportunity, that the Serbian and world cultural heritage is endangered in territory of our southern province.
The Visoki Decani Monastery is without a doubt a part of the Serbian and world cultural heritage which has a special significance and exceptional value for Serbia, and our state will use all possible diplomatic and legal mechanisms to protect it.