During the 212th session of the UNESCO Executive Board, which is being held from 6th to 20th October 2021, Ambassador Tamara Rastovac Siamashvili, Permanent Delegate of Serbia to UNESCO, spoke on behalf of the Republic of Serbia on the plenary debate which has been held on 12th October 2021. In her speech, she pointed out, among other things, that the Republic of Serbia strongly advocates the strengthening of multilateralism based on rules and international solidarity. In that context, she also referred to the High-Level Commemorative Meeting, which the Republic of Serbia, together with Azerbaijan, is hosting on October 11th and 12th 2021, in Belgrade on the occasion of the 60th anniversary of the First Conference of the Non-Aligned Movement held in Belgrade in 1961.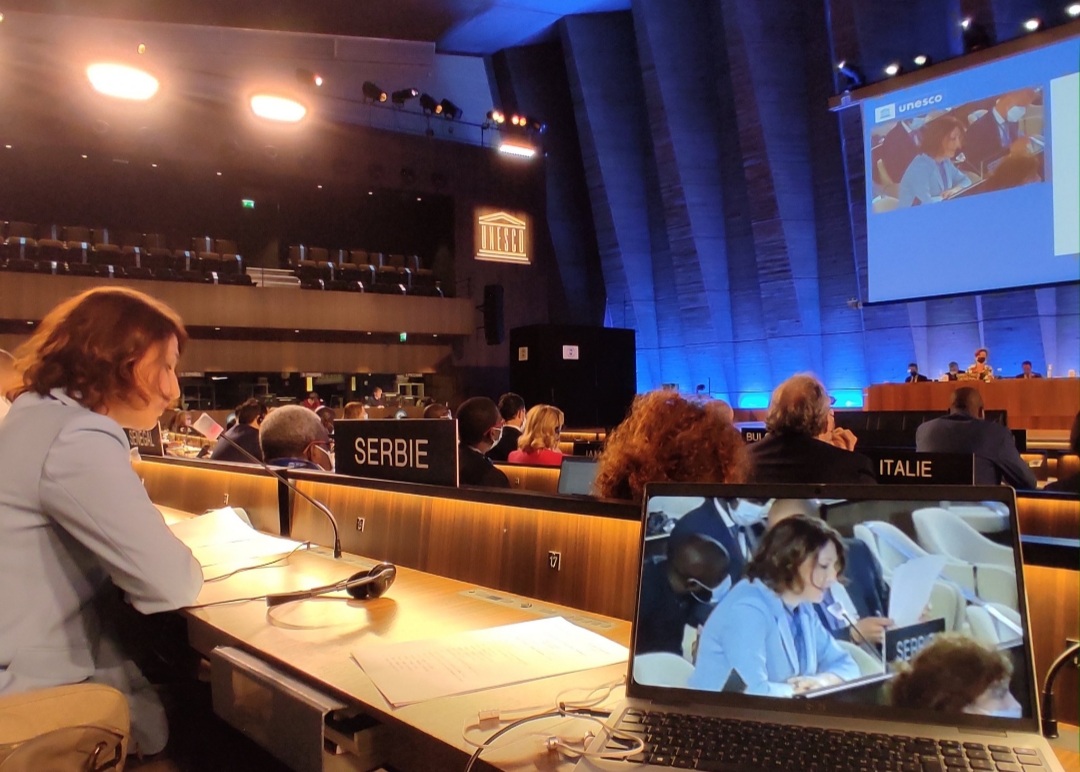 She underlined that this remarkable gathering, attended by delegations from 105 countries and 11 international organizations, would send important messages that international cooperation, based on respecting the principles of the United Nations, is the only way to achieve the overall well-being and prosperity of mankind and that peace is the basis for the development of cooperation weather it is political, cultural or economic.
She addressed the main issues on the UNESCO agenda, such as strategic transformation, implementation of UNESCO's global priorities and activities in relation to priority groups, with special focus on Africa and small island developing countries, adoption of the Draft Medium-Term Strategy and Program and Budget of the Organization and the Recommendations on the Ethics of Artificial Intelligence. She emphasized the importance that Serbia dedicates to the matters of education, protection of cultural heritage, freedom of the media, improvement of media and information literacy, safety of journalists, as well as the promotion of the diversity of cultural expressions.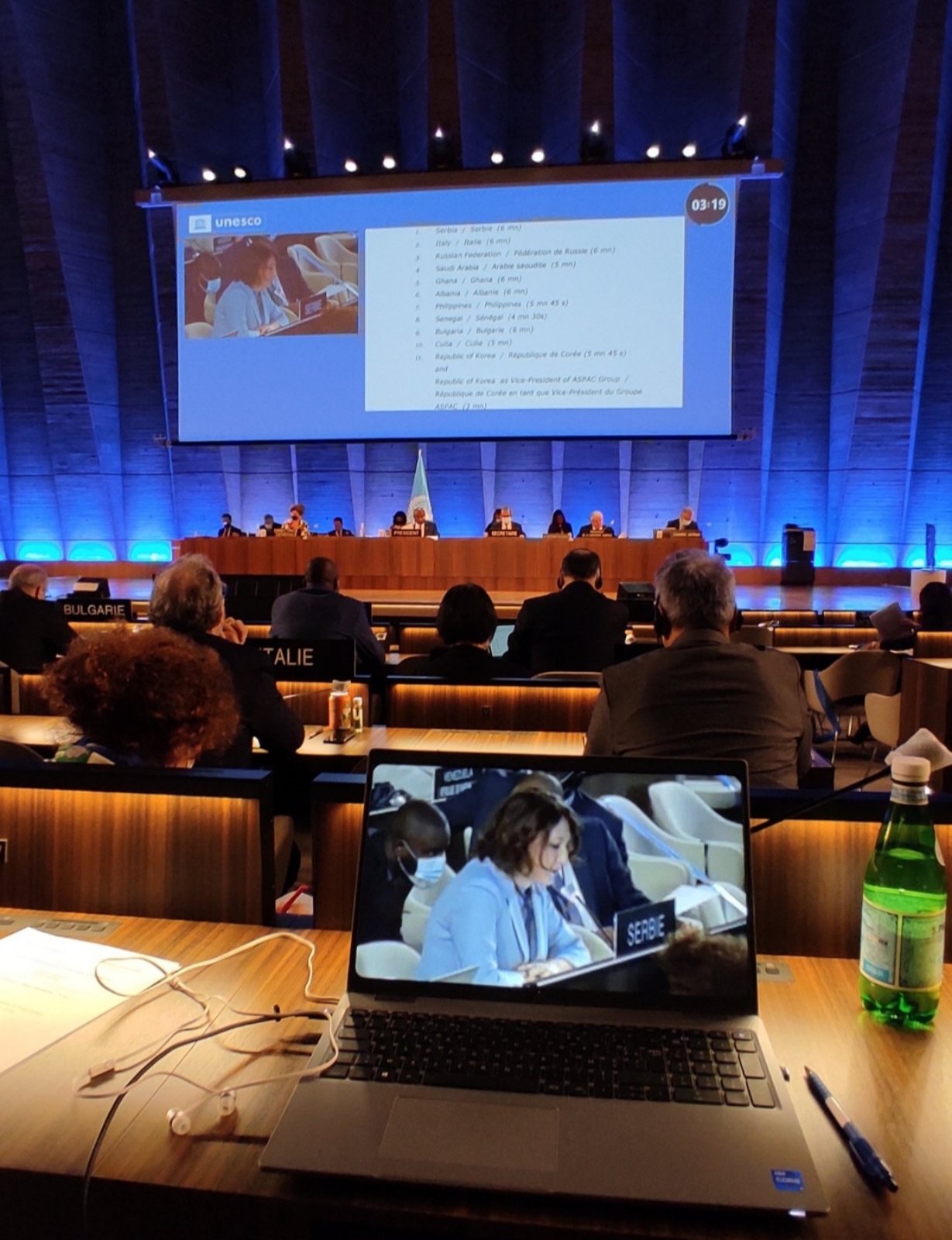 She underlined that in these challenging times, it is crucial to ensure that the spirit of consensus and dialogue continues to prevail in UNESCO in order to preserve and promote its unique role in achieving the goals of international peace and welfare through the development of cooperation in the fields of its mandate.